Phil McNab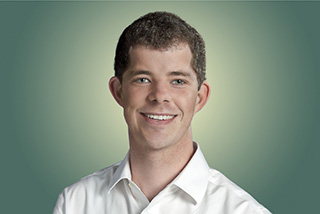 ---
111 Market Place, Suite 840, Baltimore MD 21202
---
Education Program Specialist

Phil joined the Center for a Livable Future in 2020 as the Education Program Specialist, in which capacity he collaborates closely with colleagues to strengthen the Center's dynamic education portfolio, including coursework and experiential learning opportunities that build on the Center's strong partnerships with community-based organizations. He will serve as CLF's education ambassador and the key contact for the Center's current and future students, while also enhancing the Center's growing alumni network.
Phil grew deep roots in the Bloomberg School and the Center as a doctoral student and a CLF-Lerner Fellow. Prior to joining the CLF, he was a research associate in the Bloomberg School's Department of Health, Behavior and Society (HBS), where he co-directed the Johns Hopkins portion of the Statewide Ethnographic Assessment of Drug Use and Services (SEADS). The SEADS-JHU team conducted approximately 400 interviews with people who use drugs (PWUD) and stakeholders across Central Maryland, Western Maryland, and Maryland's Eastern Shore. The latter region was Phil's main focus as co-director, and he loved working with the project's staff and students, as well as crafting reports to inform better policies and programs for PWUD.
Phil earned his PhD in public health from the Bloomberg School's Department of Health, Behavior and Society, and he also holds dual master's degrees in public health and anthropology from the University of South Florida. His doctoral dissertation involved a case study of volunteering at three of Maryland's farms, and he was a CLF-Lerner Fellow for five years.
In addition to his responsibilities for the Center, Phil enjoys playing board games, reading, gardening, cooking, and spending time with family and friends.
Phil always welcomes friendly emails, so please do not hesitate to reach out to him with comments and inquiries!