CLF-Lerner Fellowships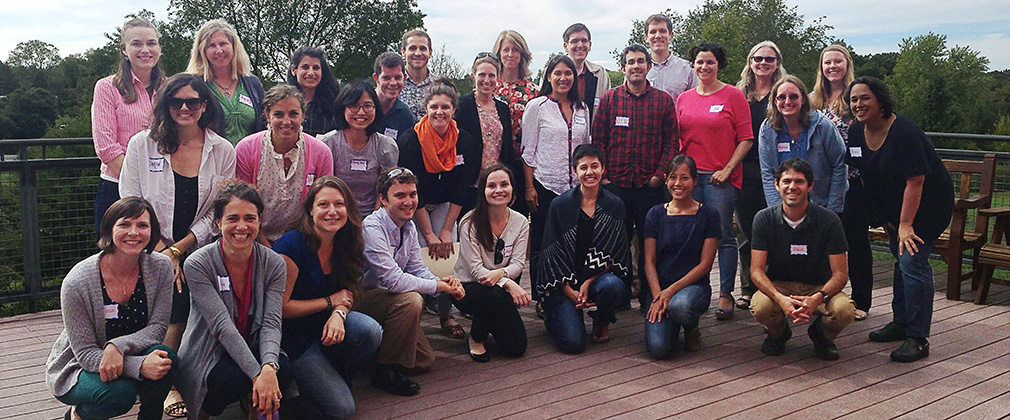 Established in 2003, the goal of the Center for a Livable Future-Lerner Fellowship Program is to support doctoral students at the Johns Hopkins University who are committed to the discovery and/or application of knowledge about public health challenges associated with the current food system, and/or the creation of a healthier, more equitable, resilient, and sustainable food system.
The CLF-Lerner Fellowship program is named to honor Sid and Helaine Lerner, whose generous support made it possible to establish the program. Each CLF-Lerner fellowship award provides up to one year of support in an amount up to $67,000 to be used for tuition, stipend, and/or research expenses related to individual needs. The fellowship program also provides enrichment opportunities such as a journal club, trainings, meetings with leaders in the field, and a network of current and former fellows.
Johns Hopkins students from all divisions within the university are eligible to receive support during any stage of their doctoral programs (PhD, DrPH, etc.). Current or former CLF-Lerner fellows who apply will be considered in equal competition with other new applicants. While there is no official limit to the number of times an individual may be awarded a CLF-Lerner Fellowship, it is expected that fellows will seek other sources of funding as they progress through their academic programs.
For academic year 2020-21, CLF-Lerner Fellowship applications will only be considered from current CLF-Fellows. Additional details will be shared with current CLF-Lerner Fellows on or before February 14, 2020.
Current Fellows
The Center awarded fellowships to 12 Johns Hopkins University students for the 2019-2020 academic year from departments across the School, including Environmental Health and Engineering, Health Behavior and Society, Health Policy and Management and International Health.
For more information, please contact Philip McNab.
Department of Environmental Health and Engineering
Caitlin Ceryes, RN, MPH
Kayla Iuliano, MHS
Sara Lupolt, MPH
Ava Richardson, MPH
Department of Health, Behavior and Society
Darriel Harris, MA
Department of International Health
Quinn Marshall, MPA-DP
Dania Orta-Aleman, MPH
Meet our Past CLF-Lerner Fellows