Safe Urban Harvests Study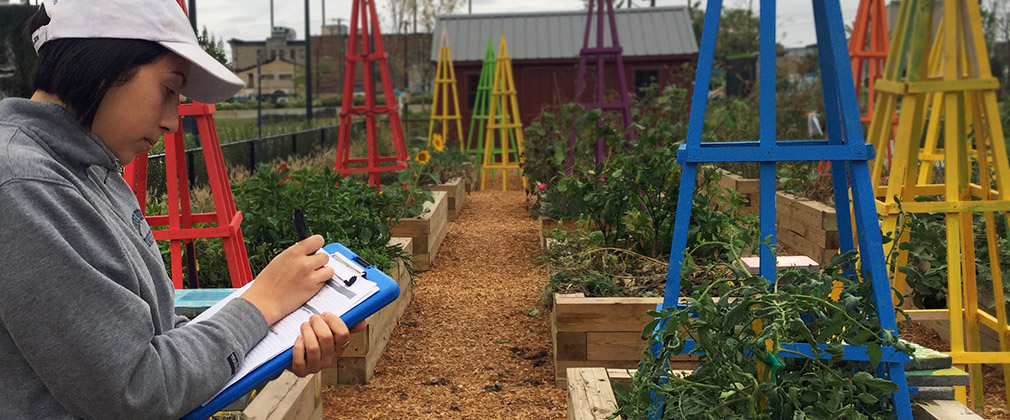 We frequently hear questions about the safety of Baltimore's soils and urban-grown produce. The Center is conducting a study to investigate potential contamination risks associated with urban agriculture in Baltimore City.
Farmers and gardeners may come into contact with heavy metals that may be in soil. People may also ingest these chemicals when eating produce grown in contaminated soils. By investigating these potential risks, we hope to address these concerns and promote safer growing practices.
We are surveying Baltimore's farm managers and community garden leaders and collecting soil, water, and produce samples and analyzing them for the presence of heavy metals. For comparative purposes, we are also analyzing conventional and USDA-certified Organic produce from supermarkets and farmers markets.
We are also expanding this study to include urban gardens in Chicago, in partnership with colleagues at the University of Illinois at Chicago.
Project partners:  
U.S. Department of Agriculture, Agricultural Research Service, Adaptive Cropping Systems Laboratory
Baltimore City Office of Sustainability
Community Greening Resource Network
Farm Alliance of Baltimore City
University of Maryland Extension -- Baltimore City
University of Illinois at Chicago
Additional resources:
Updates and announcements:
The study team returned soil and water results to participants in summer 2018 and fruit and vegetable sample results in summer 2019. We are working on preparing a public report of aggregate citywide results as well as scientific manuscripts for publication.
For questions about the study, please contact Keeve Nachman at knachman@jhu.edu.
You can follow us on Twitter using the hashtag #safeurbanharvests, check the Center for a Livable Future Facebook page for photos and updates or visit the Livable Future Blog.