Ann Carroll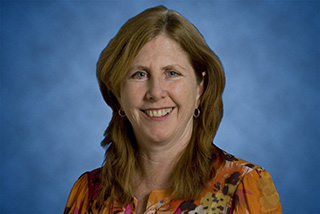 Fellowships Awarded: 2011, 2010

Ann brings a wealth of experience to the Center for a Livable Future, as a senior analyst with the Environmental Protection Agency's (EPA) Office of Brownfields and Land Revitalization. Her research focuses on how urban agriculture can improve food security and support sustainable development in communities with contaminated land in need of remediation. She is particularly interested in identifying how these remediated sites can contribute to local and sustainable food systems, horticulture and renewable fuel production.
Ann sees a livable future as one where humans are replenishing rather than diminishing the earth as we meet our needs. She says she wants to contribute to research that studies the impact of current practices and policies that affect the environment as well as possible alternatives, so that society can make healthier and more sustainable choices. 
She says that one of the most fascinating aspects of her collaboration with the Center has been learning about the multiple dimensions of the food system and ways we support or hinder access to healthy and affordable food.
Ann earned her MPH from Boston University School of Public Health and her Bachelor of Science from Virginia Tech. Her advisor is Paul Locke, DrPH, JD, MPH, associate professor in the Department of Environmental Health Sciences.