Leo Horrigan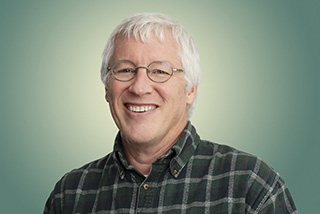 ---
111 Market Place, Suite 840, Baltimore MD 21202
---
Food System Correspondent

Leo worked in the newspaper industry for 20 years as a copy editor and reporter. In 1998 he received a Master of Health Sciences in Health Policy degree from the Johns Hopkins Bloomberg School of Public Health. From 1998 to 2002, he was a community liaison for Center for a Livable Future and helped initiate several urban agriculture projects aimed at improving community food security in Baltimore.
The focus of Leo's work is communicating Center's messages to different audiences, translating scientific ideas into language that is accessible for the lay public. Leo believes a livable future will place humans in their appropriate context – as one part of a web of life that is interconnected – and that agriculture is one of the most important realms where we can develop and express a different kind of relationship to the natural world, one where we learn from nature rather than trying to dominate it.
Leo finds inspiration from a renewed interest in the work of Wes Jackson and his colleagues at the Land Institute who are trying to create a perennial polyculture system for growing grains. It's a long-term solution rather than the short-term, quick-fix thinking that dominates not only our industrialized food system but our entire culture. This is just one of the important issues Leo covers as Center's food system correspondent. 
Films
Books
"Antibiotic drug abuse: CAFOs are squandering vital human medicines." By Leo Horrigan, Jay Graham, Shawn McKenzie. In: Imhoff, Dan. 2010. The CAFO reader: the tragedy of industrial animal factories. [Healdsburg, Calif.]: Watershed Media.
Chapter 12: "Food Animal Production" (p. 289) Brent F. Kim, Leo Horrigan, David C. Love, and Keeve E. Nachman. In: Neff, Roni. 2015. Introduction to the US food system: public health, environment, and equity.
Related Stories and Viewpoints
Jillian Fry spelled out the reasons that the Center opposes the process for considering GE salmon.
Twenty-three students in an animal care and management class spent two months raising 10 Pekin ducks from tiny chicks to roughly eight-pound adults, and then cooked them and ate them.