FDA Feeling the Heat on Genetically Engineered Salmon
February 13, 2013
By: Leo Horrigan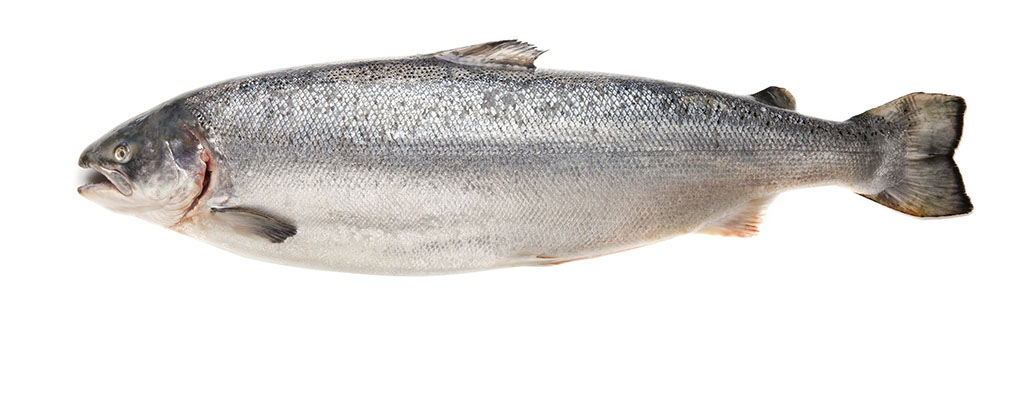 Opposition is building rapidly to a pending approval of the first genetically-engineered animal in the U.S. food supply—AquaBounty's GE version of the Atlantic salmon. The opposition is so strong, in fact, that the U.S. Food and Drug Administration just extended its public comment period by another 60 days.
Up until yesterday, the public was invited to submit comments until February 25 on FDA's draft environmental assessment of GE salmon, in which the agency issued a preliminary finding that the salmon would have no significant impact on the U.S. environment. As of this morning, the deadline was extended to April 26, 2013.
As part of the mounting pressure on FDA, on Monday three groups opposed to the current process being used to consider approval of GE salmon—including the Johns Hopkins Center for a Livable Future—held a standing room only Capitol Hill briefing on the issue for Congressional staffers.
The three groups pilloried the process being used by the FDA to consider the GE salmon proposal, critiquing the process from three angles—the legal, public health, and consumer perspectives.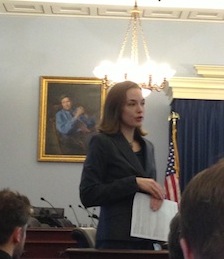 Attorney Andrew Kimbrell, Executive Director of the Center for Food Safety, laid out the problems with the regulatory process followed thus far, beginning with FDA's decision to treat GE salmon as if it were a new animal drug instead of something much more momentous and precedent-setting. That decision meant that the GE salmon would be evaluated using a regulatory process primarily focused on evaluating a drug's impact on an animal and it's efficacy, and not on food safety considerations relevant to GE animals.
Jillian Fry, director of CLF's Public Health & Sustainable Aquaculture Project, spelled out the reasons that the Center opposes the process for considering GE salmon, which she blogged about last week. These include the inadequate evaluation of the danger of GE salmon escaping into the wild and disrupting populations of wild salmon, especially as the industry adds more facilities; the lack of quality data from independent scientists rather than the company itself; and the lack of a labeling requirement for GE salmon, which means scientists would not be able to evaluate the societal impacts of the product.
Patty Lovera, assistant director of Food & Water Watch, stressed public opposition to the introduction of AquaBounty's GE salmon (78 percent against in one poll), and public support for labeling such a product, if it does get approved. In a 2008 Consumer Reports poll, 95 percent of respondents said products derived from GE animals should be labeled as such.
The push for labeling got a boost last week when Rep. Don Young (R–AK) introduced a bill amending the Food, Drug and Cosmetic Act that would require labeling of genetically engineered fish.
As of yesterday, and despite all of the points being raised against GE salmon, AquaBounty's product was in the home stretch in its persistent drive for approval. On Monday, at the briefing, Kimbrell said, "I think [FDA has] to at least act as if they're paying attention to all of these comments coming in," said Kimbrell, "but, you could see approval in the next 60 to 90 days [after Feb. 25], unless they feel the political pressure very strongly."
Now it seems that FDA may be responding to the pressure.
To submit electronic comments to FDA about AquaBounty's GE salmon, go to http://www.regulations.gov; or, submit written comments to the Division of Dockets Management (HFA–305); Food and Drug Administration; 5630 Fishers Lane, Room 1061; Rockville, MD 20852. (CLF's comment to FDA is here.)
As of late Tuesday, the online global advocacy group Avaaz had generated nearly 1 million signatures on a petition asking FDA to not approve AquaBounty's transgenic salmon.
More Stories and Viewpoints