Jamie Harding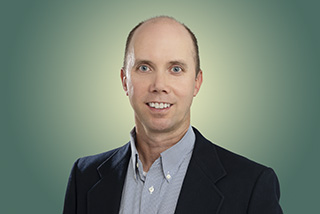 @jrharding21 on Twitter
---
111 Market Place, Suite 840, Baltimore MD 21202
GIS Specialist, Food Communities and Public Health

Jamie has worked in the Geographic Information Systems (GIS) field for over 20 years, working on a wide range of projects, from tracking deforestation rates in Southeast Asia, to predicting groundwater recharge rates in Southern Arizona, to mapping bike routes in Baltimore City. Jamie joined the Center for a Livable Future in 2010 and sees his GIS skills as a natural fit in advancing the Center's mission.  
Through his work at the Center, Jamie has come to appreciate how complex the food system in Maryland is, even at the local level. He likes the challenge of presenting the many elements of the food system–and their interconnections–in a way that people can easily process and understand.  Jamie has helped develop the Maryland Food System Map, a web mapping application that he believes is a useful tool for people to learn more about Maryland's food system. He has also contributed to the Center's Baltimore City Food Environment research.
Jamie has been motivated by the people and organizations he has encountered while working at the Center. Whether it is a grandmother trying to bring healthier food options to her neighborhood in Baltimore, a researcher trying to better understand the environmental impacts of a particular agricultural practice, or an educator simply helping her students learn where their food comes from, Jamie is inspired by how each contributes to raising awareness about our food environment and moves us closer to making better choices about our food.
Related Stories and Viewpoints
The study combines face-to-face interviews and a computer-assisted survey to gather information from urban gardeners, farmers, and foragers.