The Maryland Food System Mapping Resource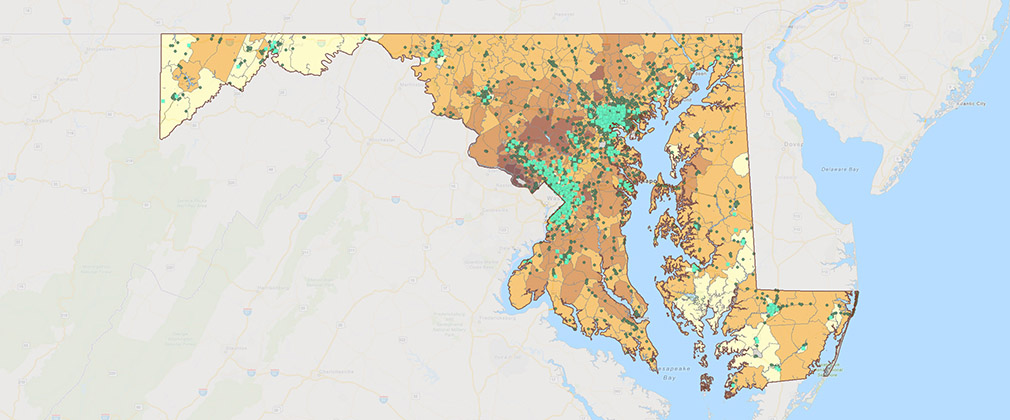 The Center for a Livable Future's Maryland Food System Map is a free, easy-to-use mapping application that incorporates data on the food system, public health and the environment. The mapping application allows users to explore data to better understand geographic patterns and trends in their community, create their own maps, or download data for their own research and planning.
Mapping and spatial analysis are methods that researchers, community organizations and policy makers can use to understand connections, inequalities and trends among complex systems – including the food system. These methods help inform and create effective policies and programs. Additionally, adding place-based data to quantitative and qualitative research can provide context as to how and why certain outcomes exist.
CLF developed the first version of the mapping application in 2012 with 30 data indicators. Since then, the number of data indicators has increased to over 175. These data are collected from government databases, partnerships with organizations and through primary data collection and compilation.
An updated version of the mapping application was released in 2017. New features of the mapping application include data filtering capabilities, as well as measure, search, and sharing tools. The website connects users to CLF's open data platform where they can search, view, and download all 175+ data indicators, and the application is now available on tablets and mobile devices.
Visit the website to explore the Maryland Food System Map for inspiration, create a map for funding or advocacy, or download data for research and planning.