Caitlin Misiaszek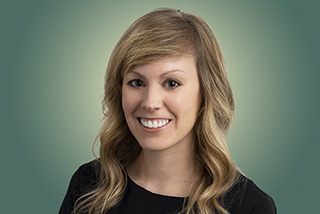 @caitmisiaszek on Twitter
---
111 Market Place, Suite 840, Baltimore MD 21202
Program Officer, Food Communities & Public Health

Caitlin joined the Center for a Livable Future in 2013 as a data specialist and is a currently a program officer in the Food Communities and Public Health program. She is primarily responsible for managing the food system mapping team, which includes overseeing the Maryland Food System Map and leading the Baltimore City Food Environment research. She is excited to work on a variety of projects that help community organizations and advocates use and visualize data to inform decisions and drive change towards a healthier, more equitable food system.
 
Prior to joining the Center, Caitlin earned her master's degree in Public Health from the University of Michigan's School of Public Health Program in Health Education and Health Behavior. During her graduate studies, Caitlin worked as an intern with the Center for Regional Food Systems at Michigan State University and had the opportunity to analyze and assess Michigan farmers' perspectives on selling to institutional markets, including both their challenges and motivations to do so.
 
Caitlin's interest in food, health and farming reaches back to as far as she can remember but grew stronger as she earned her bachelor's degrees in dietetics and communications at Michigan State University. She worked as an undergraduate research assistant on a project examining the school food environment in low-income Michigan middle schools and the benefits of farm to school programs.
 
Caitlin is a native Michigander and enjoys cooking, Detroit sports, staying active through running, spinning, and yoga, and enjoying the outdoors.