Johns Hopkins Center for a Livable Future Announces 2022 - 2023 CLF-Lerner Fellowship Recipients
Aug 31, 2022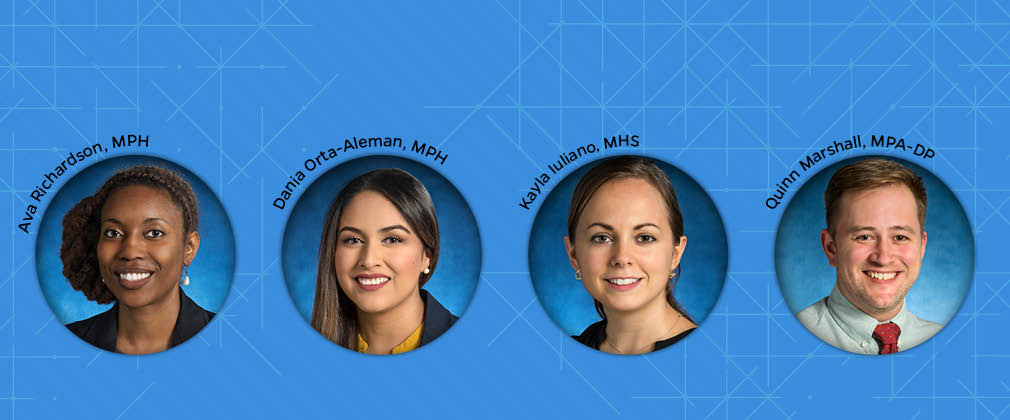 The Johns Hopkins Center for a Livable Future (CLF) is delighted to announce the awarding of four fellowships for the 2022-2023 academic year. The Center for a Livable Future-Lerner Fellowship program was established in 2003 to support Johns Hopkins University doctoral students who are committed to exploring the public health challenges associated with the food system. The fellowship is named to honor Helaine and Sid Lerner and provides  financial support for tuition, living expenses, and research.
"We are facing unprecedented public health challenges linked to global and domestic food production, supply chain disruptions, and climate change, all of which have further exposed the inequities in our current food system," said Martin Bloem, MD, Director of the Center and the Robert S. Lawrence Professor in the Johns Hopkins Bloomberg School of Public Health's Department of Environmental Health and Engineering. "As the world continues to deal with impacts of the pandemic, diverse and innovative solutions for our food system are more pressing than ever."
This year's cohort of CLF-Lerner Fellows is committed to creating meaningful food system change and advancing the field of public health. The CLF-Lerner Fellowship champions the next generation of food systems leaders necessary for confronting the world's urgent and long-term public health and food systems challenges, such as addressing the harms of industrialized food animal production. This cohort's innovative and practical research interests hold promise for developing solutions that can improve food systems and public health through systems thinking and interdisciplinary collaboration.
The 2022-2023 recipients of CLF-Lerner Fellowships are: 
In addition to financial support, the CLF-Lerner Fellowship provides enrichment opportunities such as a journal club, trainings, meetings with leaders in the field, and a network of current and former fellows. Johns Hopkins students from all divisions within the university are eligible to receive support. More information about the CLF-Lerner Fellowship can be found on the Center's website.