Religion, Making a Difference, and Food
February 19, 2014
By: Darriel Harris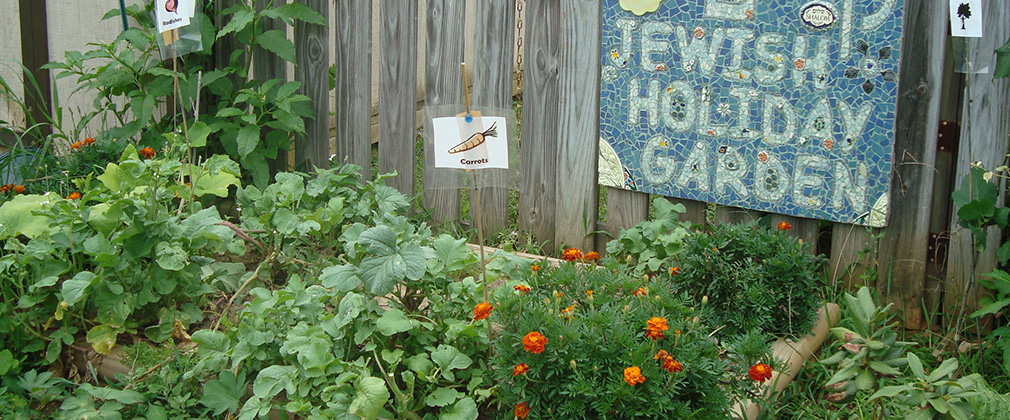 "If I believed that God loves all Creation and desires that all Creation flourish free from oppression, then my faith required me to change my eating habits." —Pastor Christopher Carter, First UMC, Compton, Calif.
Places of religion have always been places that offer something different from societal norms—morals, ethics, and hospitalities that may be distinct from whatever seems "normal."  Some religious institutions have readily embraced their distinctions.  In Nazi Germany, for example, Karl Barth and Dietrich Bonhoeffer of the Confessing Church actively resisted the Nazi regime, while Rabbi Abraham Heschel joined arms with Reverend Martin Luther King Jr. to oppose Alabama law and culture by marching across the Edmund Pettus Bridge in Selma's protest for civil rights. And in Asia, Hindu religious leader Mahatma Gandhi articulated a radically new vision for a politically independent India, and infused it with innovative non-violent strategies.
Religious institutions offer alternatives.  When society is racing to achieve material gain and accolades, houses of faith promote rest and appreciation of simple gifts.  When the world says, 'money is everything', religion says, 'the greatest treasures are not material'.  When the world is at war, religion seeks peace. When society hastens to judgment, religion offers compassion and restraint. When society is in a cycle of ever-changing fads, religion offers consistency.  These claims are true when religion is at it's best.  When religious institutions behave to the contrary, and fail to offer an alternative to the worst of society's norms, religion looses its impact.  The virtue of religion is rooted in religion's distinctions.  It's these distinctions, found in houses of worship, that are most meaningful.  That houses of religion asks us to love, to care for neighbor, to be good stewards, and to live harmoniously, while modeling such behavior, is precisely why they been positively influential throughout history.
What if the distinctions of religion were visible in the ways religious institutions handle food – the way they grow it, the way they acquire it, the way they donate it, and the way they teach their constituents about food? The present industrial food system, combined with our American cultural quest for inexpensive goods packaged most conveniently for our busy lifestyles, produces an attitude around food that values low cost, convenience, and accessibility above most other factors.
Consequently, given the choice to purchase one of two vegetables, the first grown locally using organic methods that protect the land and farmers, and the second grown far away using conventional farming techniques that rely on chemical fertilizers and pesticides that harm the land, farmer, and perhaps even the consumer, we'll regularly choose the cheapest and most convenient item (almost invariably produced using conventional farming techniques), and ignore all other factors.  This societal trend is true not only in the purchase of vegetables, fruits, or grains.  When deciding to purchase eggs hatched from chickens that roam free or eggs hatched from chickens that stay locked in overcrowded cages their entire lives, we'll choose whichever option is cheapest and most convenient.  Even when deciding to purchase beef from cows that eat grass, or cows that eat corn –a food their bodies cannot naturally digest – society will consistently choose the corn-fed cow as long as it is convenient and costs less.  Safety of the farmer and consumer, and stewardship of the land and animals often fail to even reach the status of afterthought.
Unfortunately, the difference of religious institutions that I earlier described, the difference that places people, justice, trust, stewardship, and harmony above money, above convenience, and above any other item of varying importance in our global market, is not overtly present in our religious practices around food.  When our religious institutions purchase meals for our respective gatherings, how often do we consider from where the food comes, the process that it went through to get to our plates, or if the persons who harvested the food were subjected to harmful chemicals.  When we gather after worship to sip coffee and enjoy Danishes, how often do we consider if the person who farmed the coffee was given a livable wage?  As we break bread, do we question whether the grain in the bread has been genetically modified in ways in that we don't know and that the manufacturers won't make public?  Too often the answer to these questions are "No".  Religious institutions, like most of society, are mostly concerned with which product is cheapest and most convenient.  In our religious houses, our houses of difference, we are painfully similar to society in this important arena.
Of course there are some religious institutions that offer distinctions in the realm of food.  In 2013 alone, the Baltimore Food and Faith Project partnered with 16 Baltimore area congregations that grew food organically in gardens supported by their religious institutions.  Combined, these congregations grew over 3,000 pounds of produce, much of which found its way to Baltimore area food banks and soup kitchens.  Other faith groups have partnered with the Baltimore Orchard Project to plant fruit trees on the congregational property.  Also, some faith groups have started nutrition classes to highlight the importance of healthy diets.  Some have organized cooking classes to demonstrate how to cook healthy foods that are also tasty.   Others have "greened" their fellowships by offering fair trade coffee and locally baked bread.  A number of congregations have partnered with local farms to organize CSA (congregation supported agriculture) pickups at their congregation to promote the growth and consumption of local, fresh produce, and/or organized compost drop-off sites.  Presently, congregations are preparing for Lent-related studies and activities aimed at increasing congregants' awareness of the connection between their faith and their food.  These congregations are allowing their difference to reach the realm of food.  The Baltimore Food and Faith Project applauds all congregations that have become distinct in this way, and we ask that all other religious groups allow their difference to reach their plates.
More Stories and Viewpoints