Food System Resilience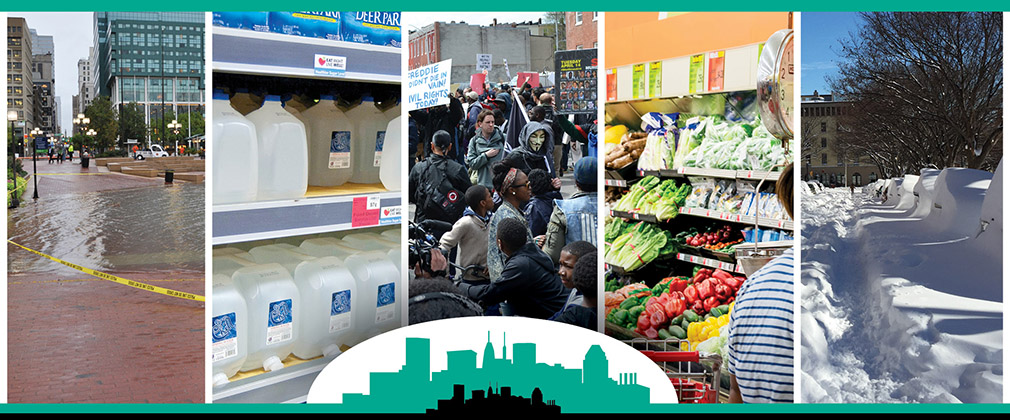 What is food system resilience?
Resilience is the ability to prepare for, withstand, and recover from a crisis or disruption.
A resilient food system is able to withstand and recover from disruptions in a way that ensures a sufficient supply of acceptable and accessible food for all.
What are the Food System Resilience project's goals?
The project aims to provide evidence-based technical assistance and resources to help local governments more effectively prepare for and respond to crises that disrupt food security for their residents, and ensure a secure food supply for the future. 
Why is the Food System Resilience project important?
Crises – whether natural or human-made – can cause considerable damage to food systems, and in turn, to the ability of people to access safe, affordable food. Building more resilient food systems ensures a more continual supply of safe, accessible food for all members of a community. Local governments, researchers, and food assistance organizations currently have few resources available to ensure that food systems are considered a critical component of disaster preparedness and resilience planning. This project helps to fill that gap by working with local governments in the U.S. to develop resources and evidence that informs their own resilience planning and policy. 
What are some of the activities of the Food System Resilience Project?
Collecting real-time data to understand and communicate about the impacts of the novel coronavirus (COVID-19) on the U.S. food system and food security.
Co-convening a Food System Resilience Community of Practice with the Johns Hopkins University Centers for Civic Impact and five cities around the U.S. Government participants and researchers are co-creating a toolkit and resources that other cities can use to include food systems in their resilience and disaster preparedness planning.
Working with engineers at the Johns Hopkins Whiting School of Engineering to generate data and model how food, energy, and transportation sectors intersect and impact each other.  This work will increase understanding of how sectors beyond food may influence a food system's resilience.
Partnered with the Baltimore Office of Sustainability to assess the Baltimore food system's strengths and weaknesses and recommend strategies for protecting the system against threats that would increase food insecurity in both short-term and long-term crises. Findings are based on interviews with local organizations, residents, food sellers, farmers and other stakeholders in Baltimore's food system. The City incorporated Report findings into the 2019 update of the Baltimore Sustainability Plan.
Related reports and peer-reviewed research
Related news and narrative content
Related CLF Projects