Food System Resilience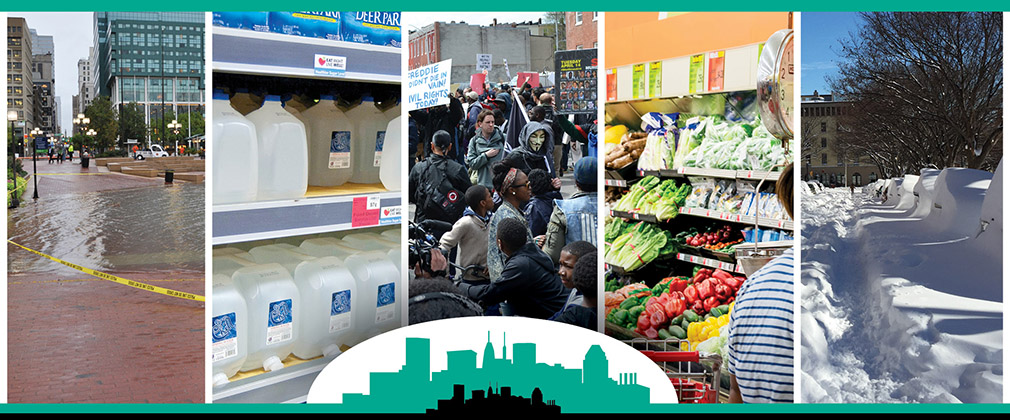 Climate change, population growth and urbanization threaten urban food systems worldwide. Food systems—and their food processing, distribution and consumption networks—are vulnerable to many threats with both short- and long-term consequences. For example, severe storms can cause power outages, block roads or damage food warehouses and stores. Drought in far-away states or countries can reduce food supply across the globe and raise prices at home.
The CLF's Food System Resilience Project aims to use research, policy and education to make sure that food systems are resilient— meaning they are strong enough to withstand and recover from such crises. Building more resilient food systems ensures a more continual supply of safe, accessible food.
Click here to read CLF Resilience-related Blogposts.
Policy
Baltimore Food System Resilience Advisory Report

(Summary, Full Report)
The CLF and the Baltimore Office of Sustainability partnered to assess the Baltimore food system's strengths and weaknesses and recommend strategies for protecting the system against threats that would increase food insecurity in both short-term and long-term crises. Report findings are based on interviews with local organizations, residents, food sellers, farmers and other stakeholders in Baltimore's food system. The City incorporated Report findings into the 2019 update of the Baltimore Sustainability Plan.
Research
Outreach & Education