Ruchira Gupta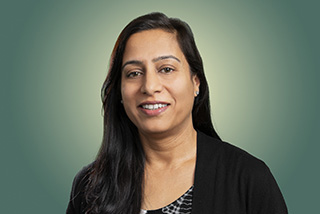 ---
111 Market Place, Suite 840, Baltimore MD 21202
Web Designer

Ruchi manages all of the Center's web properties, maintaining both the front-end and back-end implementation and upkeep, as well as overseeing off-site server contracts and relationships. Properties include the main CLF site, the Livable Future Blog, the Food Policy Networks site/database, the Maryland Food Map site/database and more. She also plays a key role in the creation and supervision of the Center's social media properties (Facebook, Twitter, Instagram, Pinterest, LinkedIn and more). As the site's reach continues to expand and its mission evolves, Ruchi learns new skills that she uses to keep the Center's outreach operating at maximum effectiveness.
Although she now works offsite in Albany, NY, Ruchi formerly worked in the Center's Baltimore office. Before joining the Center, she worked for Anne Arundel County (MD) Public Schools and the Bioethics Institute at Johns Hopkins. She holds a master's degree in management information systems from the University of Baltimore.
As the go-to person for technical issues and website development at the Center, Ruchi says that she enjoys the collegial dynamic of staff at the Center. She also appreciates supporting an organization whose work is important to her as a mother of two young children.