Patti Truant Anderson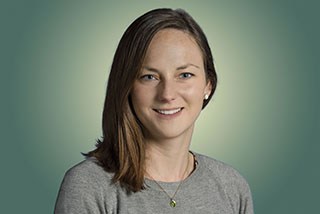 ---
111 Market Place, Suite 840, Baltimore MD 21202
Senior Program Officer, Food Systems Policy

Patti joined the Center in 2021 as the Senior Program Officer for the Food Systems Policy Program.  In this position, she plays a central role in developing, implementing, and evaluating activities that engage the public health field in agriculture and food system policy at domestic and global levels.
She is enthusiastic about supporting CLF's mission to protect public health and promote an equitable and sustainable food system by helping to translate evidence into effective solutions.  "There are few public health issues as critical as the complex relationships between agriculture, food, the environment and human health," Patti says.
Patti first came to CLF as a research assistant and a CLF-Lerner Fellow during her graduate training. She holds an MPH and PhD from the Johns Hopkins Bloomberg School of Public Health, and a BA in Journalism from the University of Maryland, College Park. Her past experience includes work in government, the nonprofit sector, and research settings. Most recently, she directed efforts to support graduate student and trainee health and well-being at Johns Hopkins University.
Patti also is a faculty associate in the School's Department of Health Policy and Management, where she teaches a course on effective public health communication.