Pamela Rhubart Berg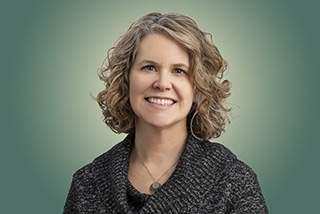 ---
111 Market Place, Suite 840, Baltimore MD 21202
Academic Program Manager

Pam has been at the Center for a Livable Future since she came on as a research assistant in 2002. Pam's first meeting at the Center, as an MPH student researching topics for her thesis, turned into a job coordinating the school's role as science advisers to the national Meatless Monday campaign. Her current role directing the Center's Education Program spans multiple education and outreach activities, with the goal of communicating the issues the Center works on to a variety of audiences.
From her home office near Chicago she manages the Center's online course, "An Introduction to Food Systems and Public Health", a certificate program and an MPH concentration in Food Systems. She is also focused on building education programs and resources to reach beyond students at JHSPH, including free online courses offered through Coursera and the Center's Food System Lab at Cylburn urban teaching farm. 
Pam says that public health students and the general public have a growing understanding that food not only impacts our individual health, but the health of the planet. By capitalizing on this momentum, public health professionals could help to achieve real changes across food systems, including dietary choices, food environments and the myriad of disconnected food and agriculture policies. She says that, as a society, we need to do a better job  breaking down silos and working together toward the same unifying goal: a healthy, sustainable and resilient food system for all of us.  
Outside of work, Pam volunteers at the local farm market, coordinates a community 5K and block party, and keeps busy with two teenage girls and a growing number of rescued critters.