Mike Milli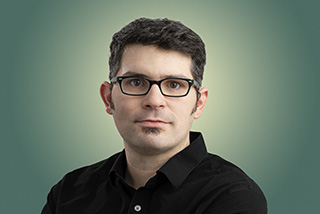 ---
111 Market Place, Suite 840, Baltimore MD 21202
Digital Assets Manager

Mike joined the Center for a Livable Future's communications team in 2011 to organize the Center's digital assets and to produce publications, photos, graphics, PowerPoint presentations, videos and other digital materials for the organization's many projects and events.
A graduate of Virginia Commonwealth University with a BFA in photography, Mike has previous experience in international sales and marketing. Prior to joining the Center, he worked for a premiere photographic equipment distributor.
When he's not designing graphics for the Center's Livable Future blog or organizing the Center's digital media, you may find Mike photographing events like the Dodge Lecture and Food Day Teach-in, or documenting the progress of the Johns Hopkins Aquaponics Project, the Center's urban aquaculture and hydroponic farming project in Baltimore.
While Mike did not know much about the Center before joining the staff, he said its goals go hand in hand with his own interests in health. As a Baltimore native, he enjoys the friendly work environment at the Center-which he says is much different than working in sales.
When he's not at work, Mike enjoys weekend road trips with his wife Annie and their dog Nora.