Keeve Nachman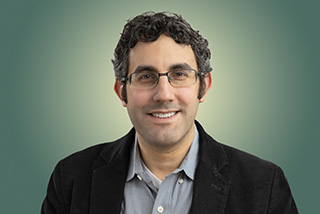 ---
111 Market Place, Suite 840, Baltimore MD 21202
---
Program Director, Food Production & Public Health Program

As director of the Center's Food Production and Public Health Program, Keeve leads investigations of the public health and environmental impacts of industrial agriculture, with particular interest in livestock and poultry production. He is also on the faculty of the Departments of Environmental Health and Engineering and Health Policy and Management at the Bloomberg School of Public Health.  In addition to teaching two of the Center's food systems courses, Keeve co-directs the MPH concentration in Food Systems and Public Health and the Center's Certificate in Food Systems, the Environment and Public Health.
 
Keeve's research program focuses on the human health risks posed by drugs used in food animals. His publications include studies of antibiotic use in food animals and the development of antibiotic resistance, the use of arsenicals in poultry production, and environmental health policy and decision-making.
 
Previously, Keeve was an environmental health scientist and risk assessor with the U.S. Environmental Protection Agency and the U.S. Army Corps of Engineers.
 
Keeve frequently explains scientific issues in the media. He has appeared on ABC, CNN, CBS Radio, and NPR, and has been published and quoted in publications such as The New York Times, The Washington Post, USA Today, The Guardian, The Baltimore Sun, and The San Francisco Chronicle.
Related Stories and Viewpoints
Are residents' health problems caused by pollutants blown from chicken houses through exhaust fans?
The study combines face-to-face interviews and a computer-assisted survey to gather information from urban gardeners, farmers, and foragers.