Chris Stevens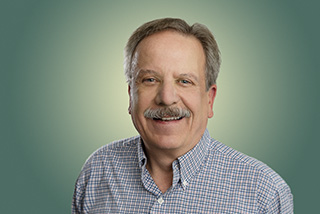 ---
111 Market Place, Suite 840, Baltimore MD 21202
Communications Director

Chris, a seasoned journalism and public relations professional, has been the Center for a Livable Future's communications guru since 2008. He is responsible for managing the Center's public relations and outreach programs, including oversight of the website, LivableFutureBlog, and social media programs.
Originally from the farmland of Western Illinois, where his father was a technical editor for John Deere, Chris has called Baltimore home for the past 26 years. From small-town newspapers, to national transportation companies, to the National Oceanic and Atmospheric Association (NOAA), Chris has experience in a wide variety of settings. 
He says working at the Center has been different than all his previous work environments. "Here I am, a communications guy, working with a bunch of scientists and students. It's gratifying to be around such smart, young, motivated people." He adds that he also has the side benefit of tasting lots of interesting recipes from all the talented chefs among the ranks.
Chris keeps busy publicizing all of the Center's research, projects and events to the University community and beyond. He said it has been exciting to be involved in the early stages of social media and gain new skills that didn't exist when he began his journalism career.
From a communications perspective, he says the interest in the issues the Center engages on has skyrocketed during his tenure. "We have more blogs and more tweets and more facebook groups out there devoted to sustainability than ever, and the number of students, faculty and staff in our own backyard interested in what we do has grown tremendously."