Brent Kim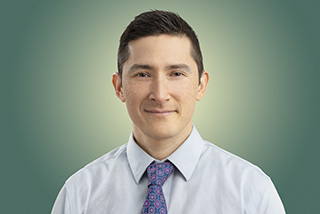 ---
111 Market Place, Suite 840, Baltimore MD 21202
Program Officer, Food Production & Public Health

Brent is a Program Officer for the Center's Food Production and Public Health Program. His research spans issues from farm to fork, with published works on industrial food animal production, food and agricultural policy, soil health, urban food systems, climate change, and a range of other food system challenges. Brent is also a frequent speaker, educator, and writer on these topics, translating the science for policy makers, journalists, and other key audiences. His work has been featured on NPR, The Baltimore Sun, Deutsche Welle, Civil Eats, Yoga Journal, and other media outlets.
Prior to joining the Center in 2008, Brent earned his Master's in Global Disease Epidemiology and Control from the Johns Hopkins Bloomberg School of Public Health. As a former high school educator, Brent has never lost his love of teaching, and continues to be a dynamic presence in graduate, undergraduate, and secondary school classrooms. He has also worked as a senior digital artist on several award-winning historical simulations. His current role at the Center couples his experience in health, education, technology and the arts with his love of food and farming.
In his personal life, Brent strives to engage with his community face-to-face and hand-to-soil. He can frequently be found teaching at local public schools, or hauling compost at one of Baltimore's urban farms.
Related Stories and Viewpoints
The study combines face-to-face interviews and a computer-assisted survey to gather information from urban gardeners, farmers, and foragers.
Somerset County has been in the cross hairs of the poultry industry for quite a long time, with an inventory of 14.9 million broiler chickens.