Anne Palmer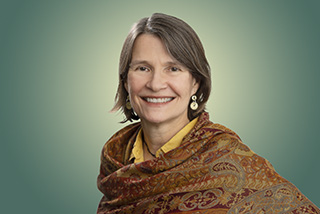 @PalmerAnneM on Twitter
---
111 Market Place, Suite 840, Baltimore MD 21202
---
Program Director, Food Communities & Public Health

Anne Palmer is the Food Communities and Public Health program director at the Johns Hopkins Center for a Livable Future and a senior research associate at the Johns Hopkins Bloomberg School of Public Health in the Department of Health, Behavior and Society. She directs the Food Policy Networks project, which seeks to improve the capacity of new and existing food policy councils and similar organizations to advance food system policies through a database of resources, a mailing list of 1,500 members, an annual survey of food policy councils and many educational activities. Anne also works directly with several food policy councils in the Chesapeake region and around the United States. As part of the Bloomberg American Health Initiative, she is the co-chair of the obesity and the food system working group. 
Anne's research interests include food access, food policy, food environments, urban agriculture, local and regional food systems, and community food security. In collaboration with seven other universities in the Northeast, she was a co-investigator on a five-year, USDA-funded research project that explores how to use regional food systems to improve community food security. Exploring Food Security in the Northeast through Regional Food Systems (EFSNE) is a USDA-funded Agriculture and Food Research Initiative (AFRI) project.
Prior to joining CLF, Anne worked for the Johns Hopkins Center for Communication Programs for 13 years developing and managing strategic communication plans and large-scale health communication campaigns and programs in Pakistan, Indonesia, the Philippines, India and Nepal.
Related Stories and Viewpoints
We need to invite more creativity into our work lives, into our food councils, into our conversations with stakeholders.