Anne Palmer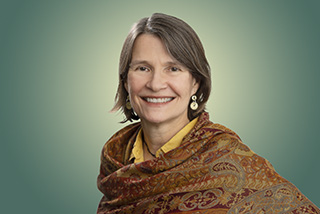 @PalmerAnneM on Twitter
---
111 Market Place, Suite 840, Baltimore MD 21202
---
Director of Practice

Anne Palmer is an Associate Scientist in the Department of Health, Behavior, and Society and the Director of Practice at the Johns Hopkins Center for a Livable Future. She contributes to the Food Policy Networks project, which seeks to improve the capacity of food policy councils and similar groups to advance food system policies at the state, local, regional and tribal level. Her research interests include the role of food retail in public health, food system governance and equity, and community food systems.
She co-teaches a course on applying systems thinking to obesity prevention. Prior to working at CLF, she spent 13 years designing, developing and executing public health communication campaigns in Asia.
Related Stories and Viewpoints
We need to invite more creativity into our work lives, into our food councils, into our conversations with stakeholders.