Andrew Thorne-Lyman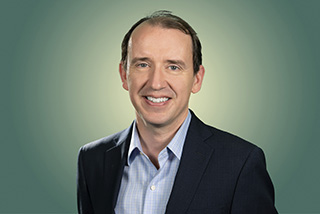 andrewtl on Twitter
---
111 Market Place, Suite 840, Baltimore MD 21202
---
Affiliated Faculty

Andrew Thorne-Lyman, ScD, MHS, joined the center as Affiliated Faculty in 2019. He is an associate scientist at the Center for Human Nutrition in the Johns Hopkins Bloomberg School of Public Health. In his role at The Johns Hopkins Center for a Livable Future, Andrew provides expertise on human nutrition, including in the context of seafood consumption, and he brings an international health background to the Center, as well.
Before coming to Johns Hopkins in 2016, he was a senior nutrition specialist and team leader at The WorldFish Center (Malaysia), a lecturer at the Harvard T.H. Chan School of Public Health and a director of nutrition research at the Earth Institute, Columbia University. He has also served in various capacities at the UN World Food Programme (Rome) and Helen Keller International (Bangladesh).
Current research interests include exploring the role of fish in meeting the nutritional needs of vulnerable populations in low and middle income countries, particularly of young children, studying links between food systems, diet and nutrition and health outcomes, and the development and validation of indicators to measure the effectiveness of nutrition programs.
Andrew earned his BA at Pomona College, his MHS at the Johns Hopkins Bloomberg School of Public Health, and his ScD at the Harvard T.H. Chan School of Public Health.
Selected Publications
Hicks CC, Cohen PJ, Graham NA, Nash KL, Allison EH, D'Lima C, Mills DJ, Roscher M, Thilsted SH, Thorne-Lyman AL, MacNeil MA. Harnessing global fisheries to tackle micronutrient deficiencies. Nature. 2019 Oct;574(7776):95-8.
Thilsted SH, Thorne-Lyman A, Webb P, Bogard JR, Subasinghe R, Phillips MJ, Allison EH. Sustaining healthy diets: The role of capture fisheries and aquaculture for improving nutrition in the post-2015 era. Food Policy. 2016 May 1;61:126-31.
Thorne-Lyman A, Valpiani N, Sun K, Semba RD, Klotz CL, Kraemer K, Akhter N, de Pee S, Moench-Pfanner R, Sari M, Bloem MW. Household Dietary Diversity and Food Expenditures Are Closely Linked in Rural Bangladesh, Increasing the Risk of Malnutrition Due to the Financial Crisis. The Journal of Nutrition. 2009 November;140:182S-188S.