Food Systems Expert Shawn McKenzie Named Director of Johns Hopkins Center for a Livable Future
Jan 26, 2023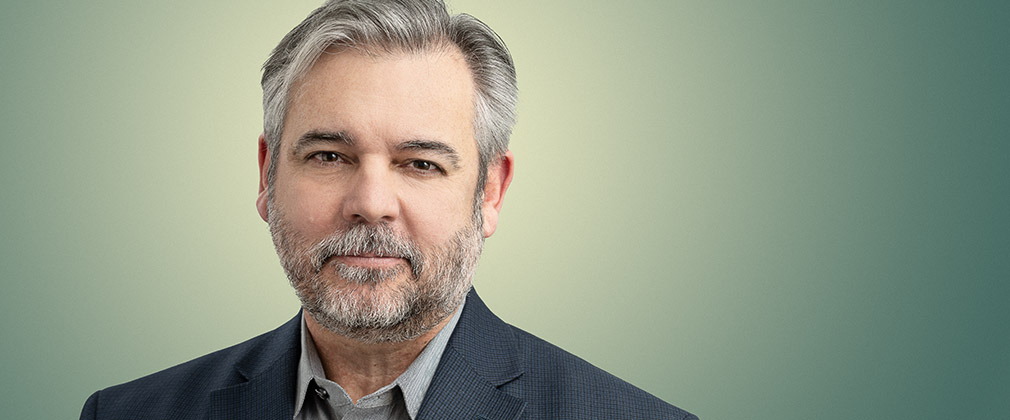 Shawn McKenzie, MPH, a public health leader with expertise in food systems, has been named director of the Johns Hopkins Center for a Livable Future at the Johns Hopkins Bloomberg School of Public Health. McKenzie has extensive experience in program development, previously serving in leadership capacities at the Center for nearly 20 years, most recently as its deputy director. He assumed his new role on November 15, 2022.
Founded in 1996, the Center for a Livable Future is an interdisciplinary academic center that addresses some of the most pressing issues in food systems affecting public health and the environment. The Center aims to be a global leader in the application of science and systems thinking in building healthy, just, equitable, and sustainable food systems.
McKenzie joined the Center for a Livable Future in 2003 as director of the Food Production and Public Health Program. In this role, he developed expertise in food systems, with a focus on the public health implications of industrial food animal production. He has authored numerous research studies, policy papers, and reports. He played a major role in helping the Center balance the scholarship of discovery and application within its research, education, and practice portfolios. His work has addressed issues related to community, occupational, and ecosystem health, and climate change.
In 2006, he joined the faculty in the Department of Environmental Health and Engineering, which spans the Bloomberg School and Johns Hopkins Whiting School of Engineering. McKenzie served as the Center's associate director from 2009 until 2018 and as its deputy director since 2018.
 "For more than 25 years, the Center for a Livable Future has worked to improve public health by striving to make food systems more just, equitable, healthy, and sustainable," says Ellen J. MacKenzie, PhD , ScM, Dean of the Bloomberg School. "Shawn has shown remarkable leadership, and I know he will continue to move the Center forward."
McKenzie joined the Bloomberg School in 1999 as a program officer at the Johns Hopkins Center for Communication Programs, providing programmatic management and technical assistance in health communication and public policy advocacy in support of public health projects based in Asia. His public health career began in the field with UNICEF, where he managed projects supporting United Nations programs in Central and Southeast Asia, including Kyrgyzstan and Indonesia.
McKenzie holds a Bachelor of Science degree from Cornell University and a Master of Public Health from the Gillings School of Public Health at the University of North Carolina at Chapel Hill. In 2014, he was inducted into the Delta Omega Public Health Honor Society.

"I look forward to leading the Center into its next chapter with new approaches and partnerships, while also remaining true to our mission," says McKenzie. "As director, I see a tremendous opportunity to harness the School's expertise in support of innovative research, effective advocacy and policy development, and educating the next generation of public health and food system practitioners."
McKenzie succeeds Martin W. Bloem, MD, PhD, who joined the Center as director in 2017. Bloem, a professor of Environmental Health, continues to serve as faculty in the School's Department of Environmental Health and Engineering, where he focuses on nutrition, health, and climate at the international level.  
Media contacts: Natalie Wood-Wright at nwoodwr1@jhu.edu