Global Food Expert Martin Bloem to Lead the Johns Hopkins Center for a Livable Future
Sep 15, 2017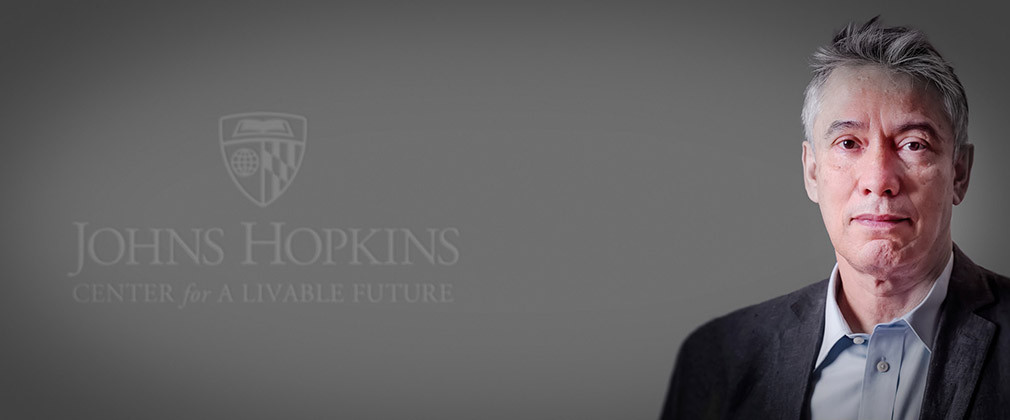 Martin W. Bloem, MD, PhD, a leading expert in global food and nutrition research and policy, has been named director of the Johns Hopkins Center for a Livable Future (CLF) at the Johns Hopkins Bloomberg School of Public Health. Bloem currently holds adjunct faculty appointments with the Bloomberg School's Department of International Health and with Tufts University. He will assume his new duties as CLF Director on November 15.
With more than three decades of experience, Bloem has built a distinguished career in international health, nutrition, and food systems. Most recently he was the Senior Advisor to the United Nations World Food Programme's (WFP) Deputy Executive Director and WFP's UNAIDS Global Coordinator.
"Martin is an exceptional leader who led teams in a variety of settings to address some of the world's most pressing nutrition and food access challenges," says Michael J. Klag, MD, MPH, Dean of the Bloomberg School. "For more than 20 years, CLF has worked to improve public health by improving food systems. I know that Martin will continue in this proud tradition."
Bloem has served on several boards related to global development and has participated in task forces convened by the UN Committee of Food Security, the UN Standing Committee on Nutrition, the United Nations International Children's Emergency Fund, the United States Agency for International Development, and the World Health Organization. He has also served as Country Director of Helen Keller International (HKI) in Bangladesh and Indonesia and as HKI's Regional Director for the Asia-Pacific region.
Bloem holds a medical degree from the University of Utrecht and a doctorate from the University of Maastricht. He has co-authored and co-edited seven books and 105 peer-reviewed articles.
"The leadership and contributions of the CLF to our understanding of the food system and its relationship with the environment are significant. Martin brings a wealth of experience in food policy and nutrition and will enhance the work of the Center," says Marsha Wills-Karp, PhD, chair of the Bloomberg School's Department of Environmental Health and Engineering, which houses CLF. "The Department welcomes him and looks forward to his contributions advancing our work in environmental health."  
Bloem follows James D. Yager, PhD, Edyth H. Schoenrich Professor of Preventive Medicine and the former Senior Associate Dean for Academic Affairs, who has served as CLF's interim director since September 2016. "With his career-long dedication to food system-related projects and programs, he was the right choice for the job," says Yager. "The Center and the School as a whole will benefit from his insight and knowledge."