Martin Bloem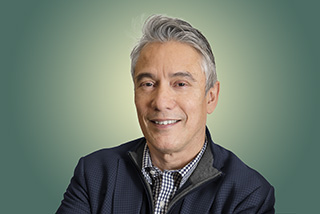 @mwbloem on Twitter
---
111 Market Place, Suite 840, Baltimore MD 21202
---
Director

Martin W. Bloem, MD, PhD, is the inaugural Robert S. Lawrence Professor and current director of the Johns Hopkins Center for a Livable Future (CLF) in the Department of Environmental Health and Engineering at the Johns Hopkins Bloomberg School of Public Health. He joined the Center in 2017, relocating to Baltimore from Rome, where he spent 12 years as a senior nutrition adviser at the United Nations World Food Programme and as a Global Coordinator for the Joint United Nations Programme on HIV/AIDS. His  appointment  as professor at the School and director of CLF followed years of service to the Bloomberg School of Public Health as an adjunct associate professor.
Throughout his career, Martin has primarily focused on challenges that include  blindness prevention, public health, nutrition, micronutrient deficiencies, food security and food access, particularly in low- and middle- income countries. As a coordinator of global HIV/AIDS efforts, he experienced first-hand how solutions to complex problems require systems approaches —and at the Center he applies systems approaches to the "wicked problems" embedded in and related to the food system. Some of the key food systems issues that he elevates at the Center are at the intersections of equity, health, nutrition and climate change.
At the Center, he is guiding education, research, and practice activities to adopt a broad, global view of food systems problems, emphasizing the needs of undernourished, low-income populations. "For any diet-related climate change solution to be sustainable, it must incorporate the importance of nutritional viability for everyone," he says.  By applying a systems approach and carefully considering contextual information, he sees CLF's work as a bridge between the scientific world and the food systems world, emphasizing practice—programs, marketing, advocacy, implementation and translation. Above all, he emphasizes that the Center's research and student training be relevant to real-world problems such as climate change. 
Over the course of his career, Martin has built and strengthened long-term strategic partnerships and collaboration with external stakeholders, and he is doing the same at the Center. As CLF's director, he looks forward to developing innovative collaborations and exploring how collaborations across many sectors, including industry, can contribute to positive food system change and training the next generation of food system leaders and educators.
"I worked in HIV/AIDS for 12 years. When I started, the problem was very daunting, and this year we know that people living with HIV have a life expectancy similar to the general population. When I look at the tremendous success we've had in HIV/AIDS, which was a very complicated problem that affected the entire world, rich and poor, I feel energized about our ability to also solve some food system problems, especially with regard to its contribution to climate change," says Martin. "Just as we did with HIV/AIDS, it will take collaboration across all sectors, including civil society, government and industry. We'll need to think long-term, but we must also act urgently."
Born and raised in the Netherlands, Martin earned his medical degree from the University of Utrecht and his doctorate in Nutritional Sciences from the University of Maastricht. His career includes posts spanning academia, government and nongovernmental organizations in the Netherlands, Thailand, Bangladesh, Indonesia, Singapore and, most recently, Italy. He has co-authored and co-edited seven books and more than one hundred peer-reviewed articles.
Martin's surname, Bloem, is pronounced "bloom," and when he's not working to improve the food system, you might find him with a camera in front of his face or eagerly awaiting the next exciting game of soccer—or, as they say in Holland, "voetbal."
You can connect with Martin on Twitter @mwbloem.
Book: